An invasive species

2021

Oil paint, recycled plastic panel, cable wire, cable tie, acrylate paint, linen panel.

An invasive species is a three-dimensional work, which obscures the boundaries between a painting, a sculpture, and an installation. The work examines the environment where undisturbed nature has become irrevocably intertwined with non-native species and inorganic materials.

Exhibited in the group show Ebb and Flow at the Academy of Fine Arts Helsinki in 2021, and in the group show Synthesis at Saatchi Gallery in London curated by Delphian Gallery in 2022.

Photos: Aukusti Heinonen, Taru Happonen. Photographed in the Academy of Fine Arts Helsinki.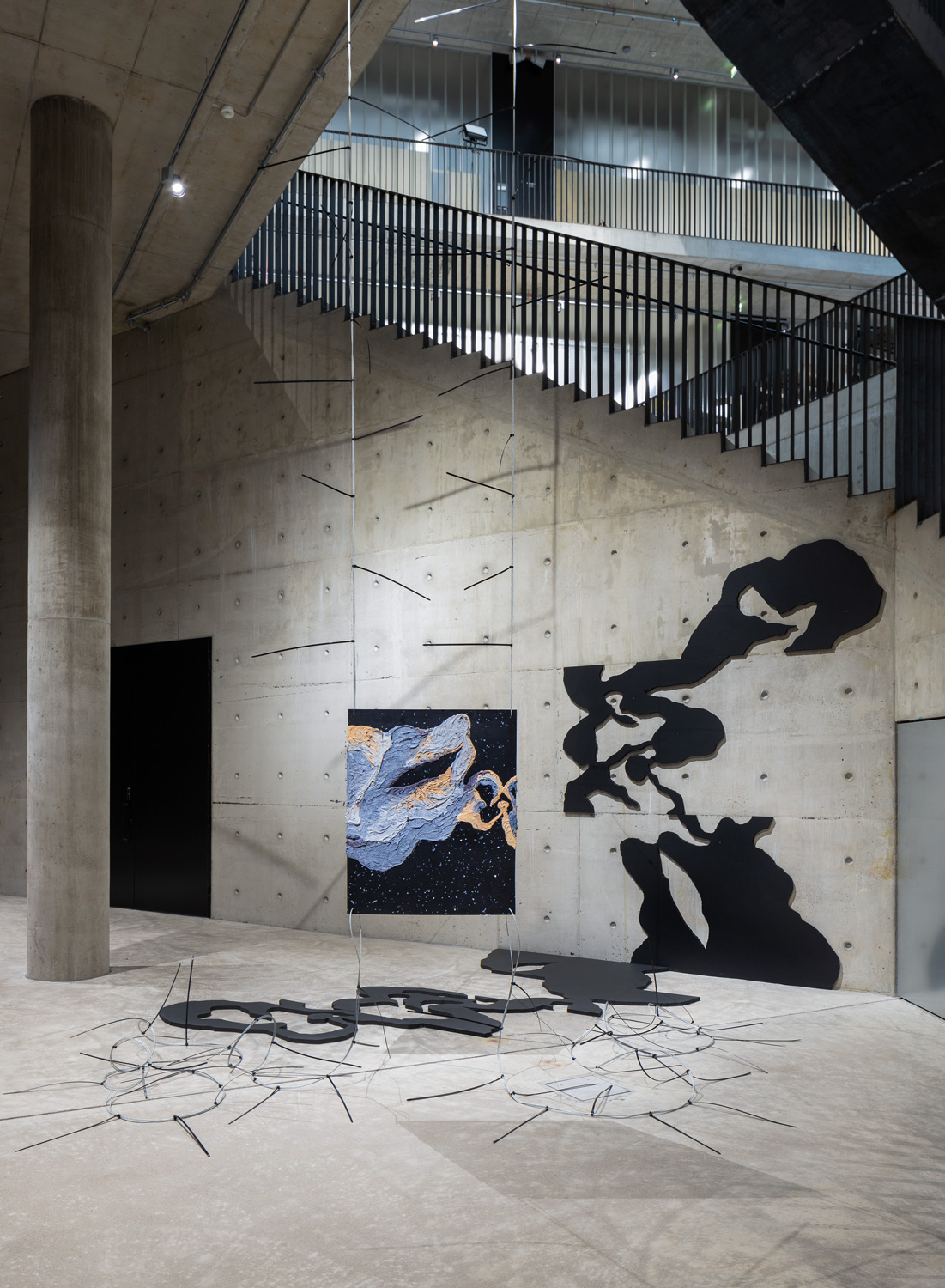 Growd

2021
ink on paper
21 x 30 cm


Exhibited in Delphian Gallery's Dandelion pop-up exhibition in Basel, Switzerland for Basel Art Fair 2021.

Kuvan Kevät 2021 –
MFA Dergree Show of
the Academy of Fine Arts Helsinki

2021
Group exhibition
Exhibition Laboratory
Helsinki (FI)

Photos: Emma Sarpaniemi, Aukusti Heinonen
Escape is impossible
2021
oil on linen
48 x 40 x 4 cm
Hairy
2021
o
il on linen, cable tie
48x40x4 cm
Wet proboscis of a butterfly
2021
oil on recycled plastic
(100% ocean plastic waste)
110 x 92 x 2 cm
Left:
Three pairs of mouths
,
2021
oil on plastic bag
27x24x2 cm
Right:
Superzoom
2021
oil on linen, cable tie
27x24x2 cm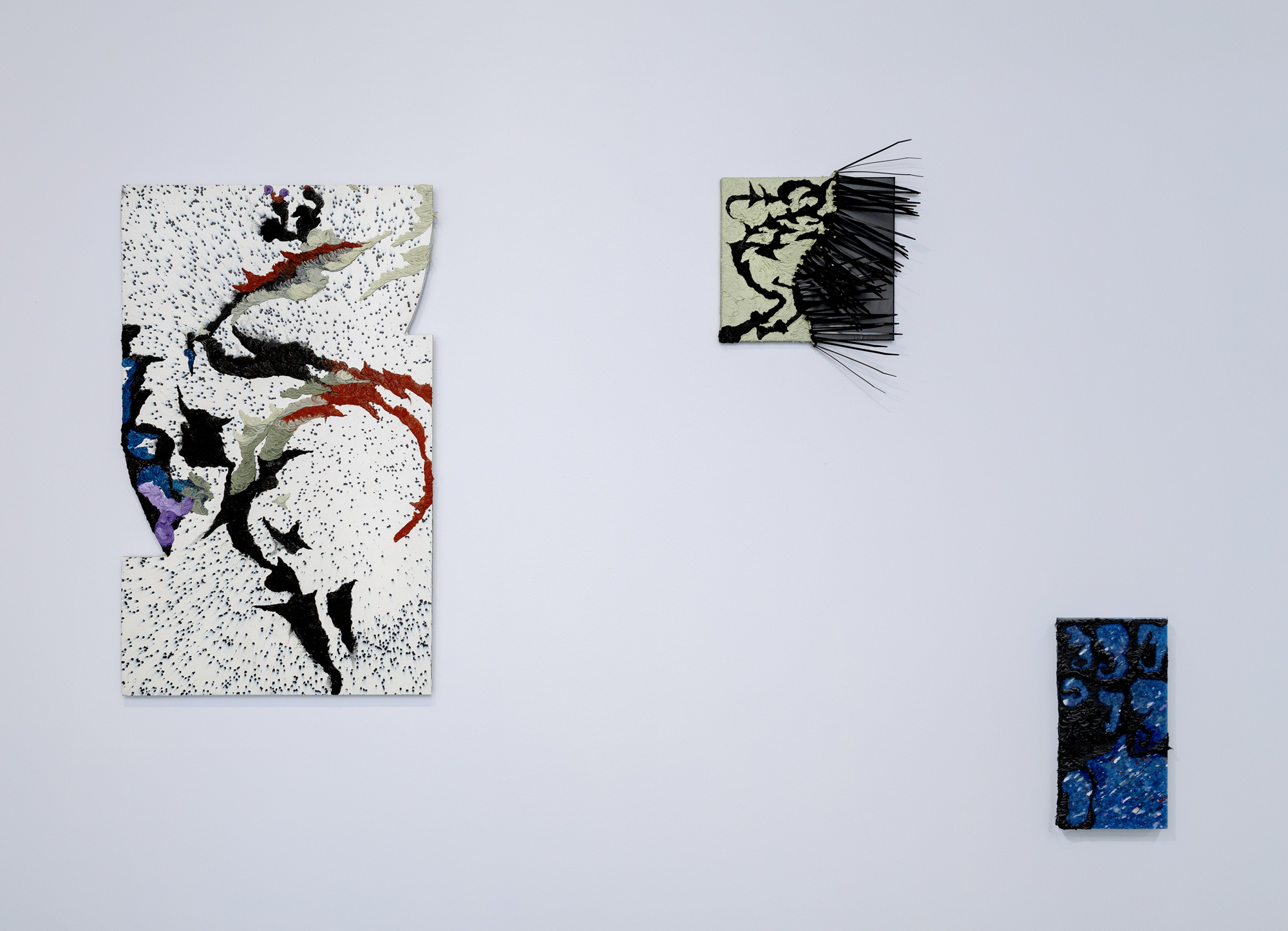 Magnetic
2021
oil on recycled plastic
104x63x2 cm
Chitin
2021
oil on linen, plastic bag, cable tie
33x35x2 cm
Other-than-human

2020
Solo exhibition
Galleria Huuto
Helsinki (FI)

Photos: Aukusti Heinonen
Insect sting 1
2020
oil and cable tie on tarp
19x27 cm
Meiosis 1
2020
oil on cotton
40x50x4 cm
First look
2020
oil on cotton
105x115x4 cm
Number four 1
2020
oil on cotton
28x35x2 cm
Engagement with space 1
2020
oil on plastic bag
33x35 cm
Part of nature 2
2020
oil on cotton
46x48x2 cm
Ora 1
2020
oil on cotton
15x32x4 cm
Meiosis 2
2020
oil on plastic bag
24x19x2 cm
Silhouette
2020
oil on cotton
60x56x2 cm
Ora 2
2020
oil ond cable tie on tarp
19x37x2 cm
Engagement with space 2
2020
oil on plastic bag
16x19x2 cm
Engagement with space 3
2020
oil on tarp
33x50x2 cm
Andrew Colbert,
Taru Happonen
& Santeri Lehto

2019
Group exhibition
tm•galleria
Helsinki (FI)

Photos: Jussi Tiainen, Aukusti Heinonen
Symbiosis 2
2019
oil and acrylic on linen, dead pine wood
31x24x7 cm
Organism
2019
oil and acrylic on linen
130x130x4 cm
One-third human two-thirds plant
2019
oil and acrylic on linen
75x55x2 cm
Symbiosis 1
2019
oil and acrylic on linen, dead pine wood
51x58x23 cm
Mating Ritual
2019
oil and acrylic on cotton
185x200x4 cm
Last Dance
2019
oil and acrylic on cotton
120x150x4 cm